Corporate Social Responsibility
We focus our sustainable initiatives on the UN Sustainable Development goal 7: Affordable and clean energy, which is where we can make a difference through our core business. Using UN goal 7 as the guideline as well as supporting goal 9, 11, 12 and 13, we base our CSR strategy on the following four strategy points: Energy & Society, Responsible Commerce, People & Culture and Responsible Operations. Our four focus areas are all integral parts of the way in which we think and trade in the Energi Danmark Group.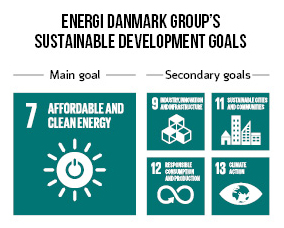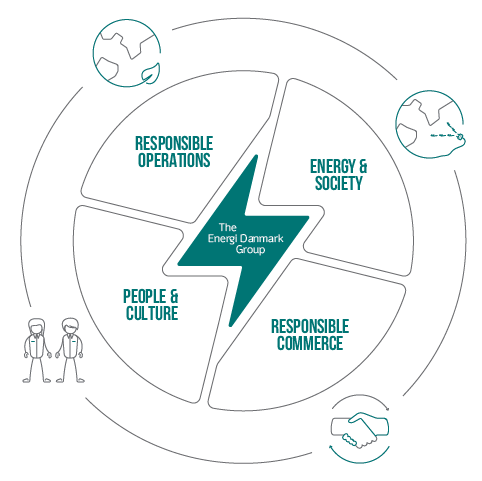 Energi Danmark – Powering Business. Responsibly.
Energy is crucial to a well-functioning society characterised by progress and quality of life. A vital global commodity that is only really noticed when it is not available. In the Energi Danmark Group, we notice everything that relates to energy. We have a thorough understanding of the energy markets across all of Europe. With our broad and specialised range of expertise we cover all current energy markets. Our comprehensive understanding of the markets allows us to offer advice and risk management within consumption and production. Our mission is to safeguard our customer's energy investments while also providing the best possibilities for sustainable trading. We aim to be a competent and trustworthy partner, providing valuable service, now and in the long term. With an organisation that never sleeps, specialised employees and high-tech tools, we predict energy prices minute by minute. We monitor all relevant changes and analyse enormous data volumes that have a major impact on the energy bill. We are awake and alert. Always.
Learn more about our initiatives and goals within each strategy point: